PV (Photovoltaic) Installation
since December 2021 i have a Photovoltaic installation on my roof.
I decided to install it because of the global climate crisis so i have the chance to do my share to do something against it.
I have 23 PV panels from Heckert NeMo 2.0 60 m on the roof. Each of these produce 330 W. They are produced in Chemnitz in Saxonia using ecological energy during the manufacturing process.  The total yeald under optimal conditions is 7,59 kwPeak electric current.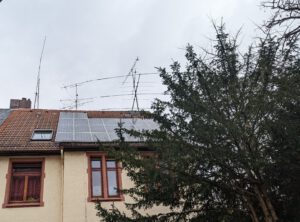 In my cellar a SMA Sunny Tripower 8.0 is installed. It is connected to the SMA Sunny Home Manager so that i am able to monitor the yeald of the whole installation in real time on my cellphone or computer.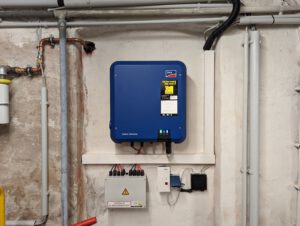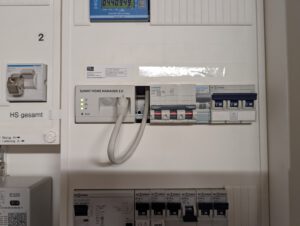 Because i had the fear the installation might couse RFI in my shack i did a little opinion poll on the internet and in my dx groupe (RRDXA) and learnd that SMA components don´t cause any RFI at all. And the installation is working since about 2 mounths i did not notice any interference at all till now. So, as you can imagine, i am pretty happy with that.