In the middle of April I decided to go on the 5th Funk Tag of the DARC in Kassel. In the following a few impressions:
I decided to go by train to Kassel because it is the method that I think is the most stress-free. (For me also the cheapest).
So I drove on Saturday morning from Hanau via Fulda to Kassel Wilhelmshöhe: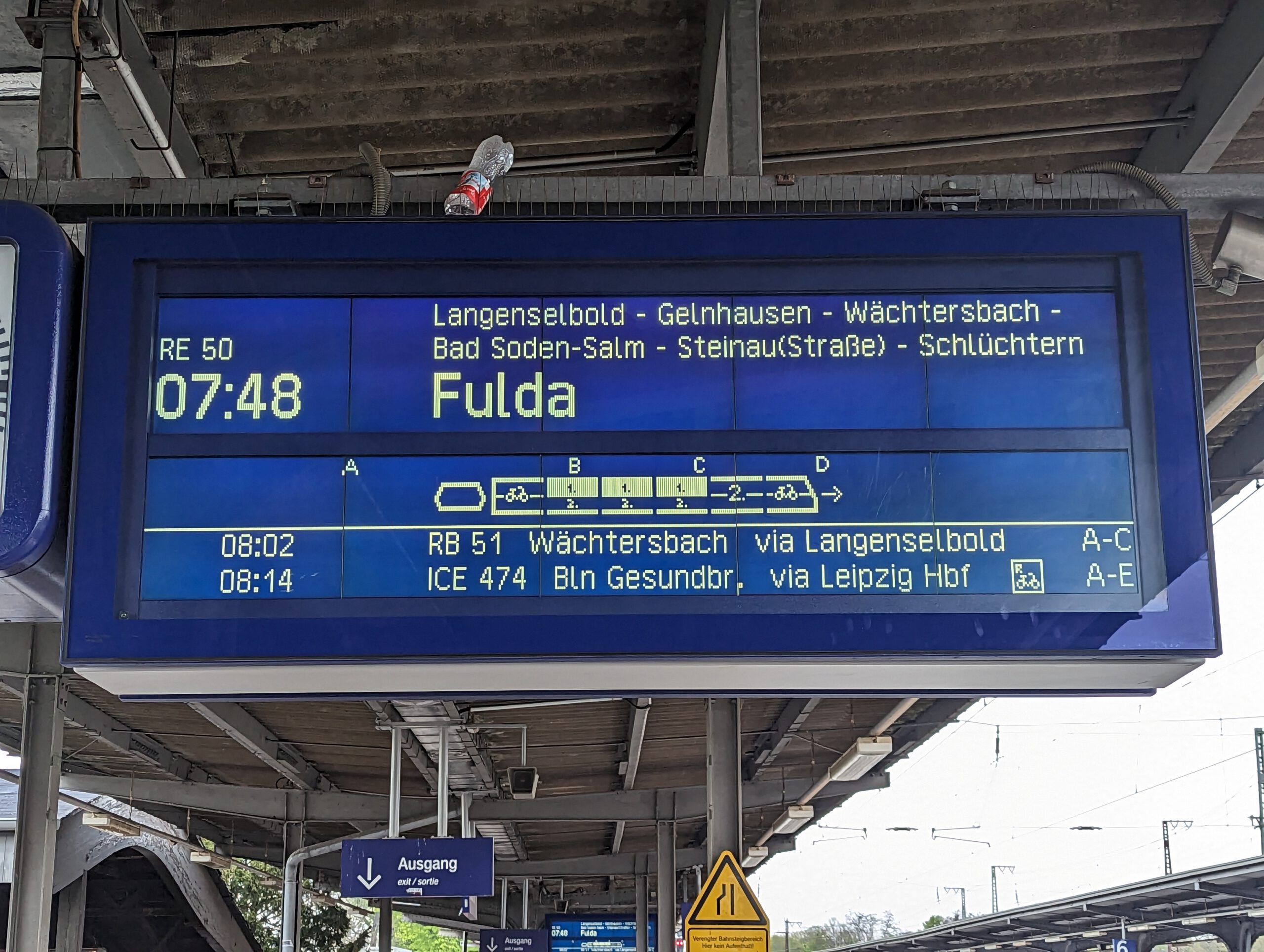 After 2.5 hours on 2 trains I reached the fair in Kassel.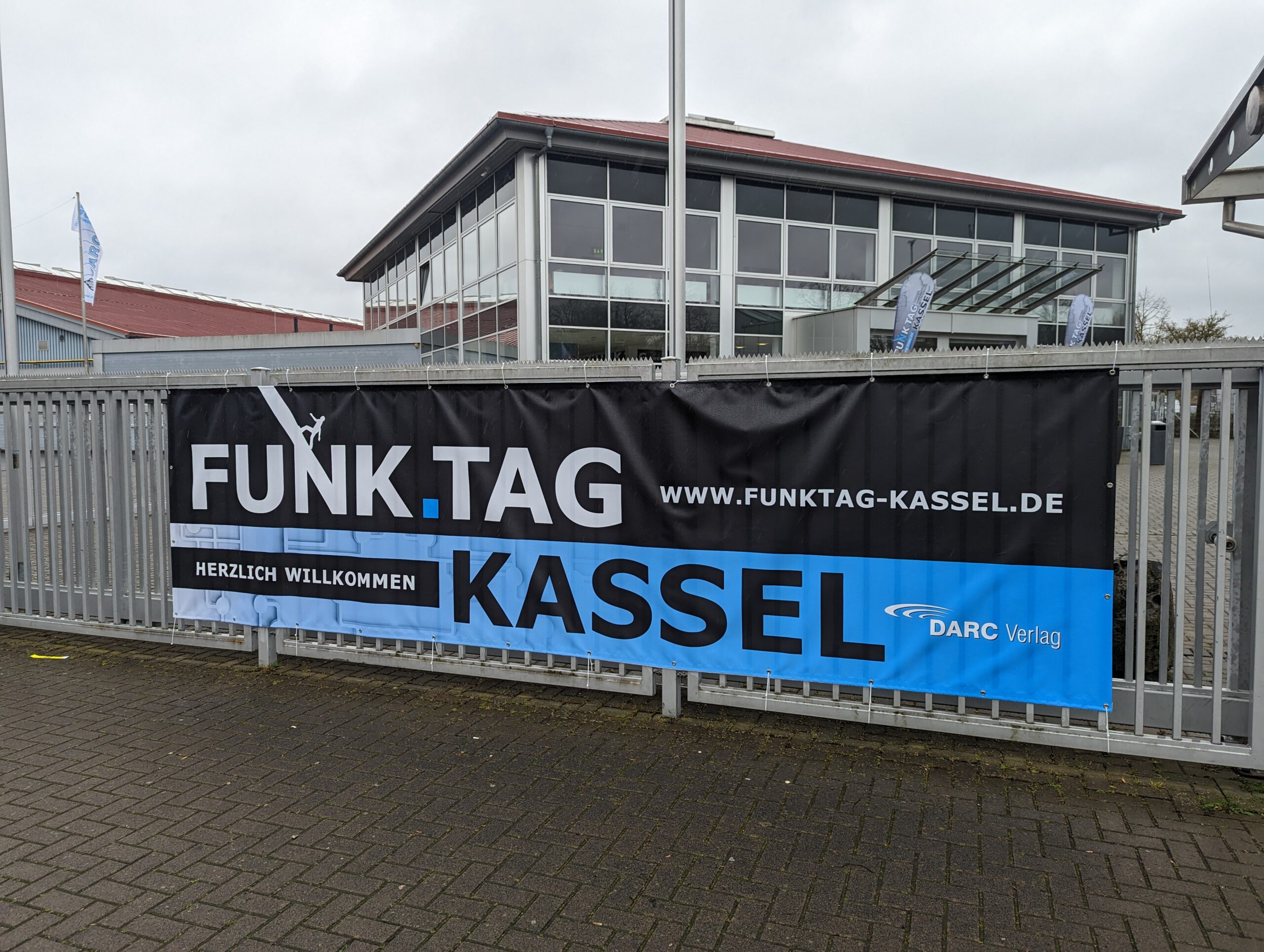 After i arrived on the fair I visited first a lecture of Martin Steyer DK7ZB on endfed long wire antennas. As you can see on the picture this lecture was very well attended. This is surely also due to the fact that Martin always holds very well-founded and exciting lectures. The slides of this lecture will soon be published on his homepage https://www.qsl.net/dk7zb/start1.htm.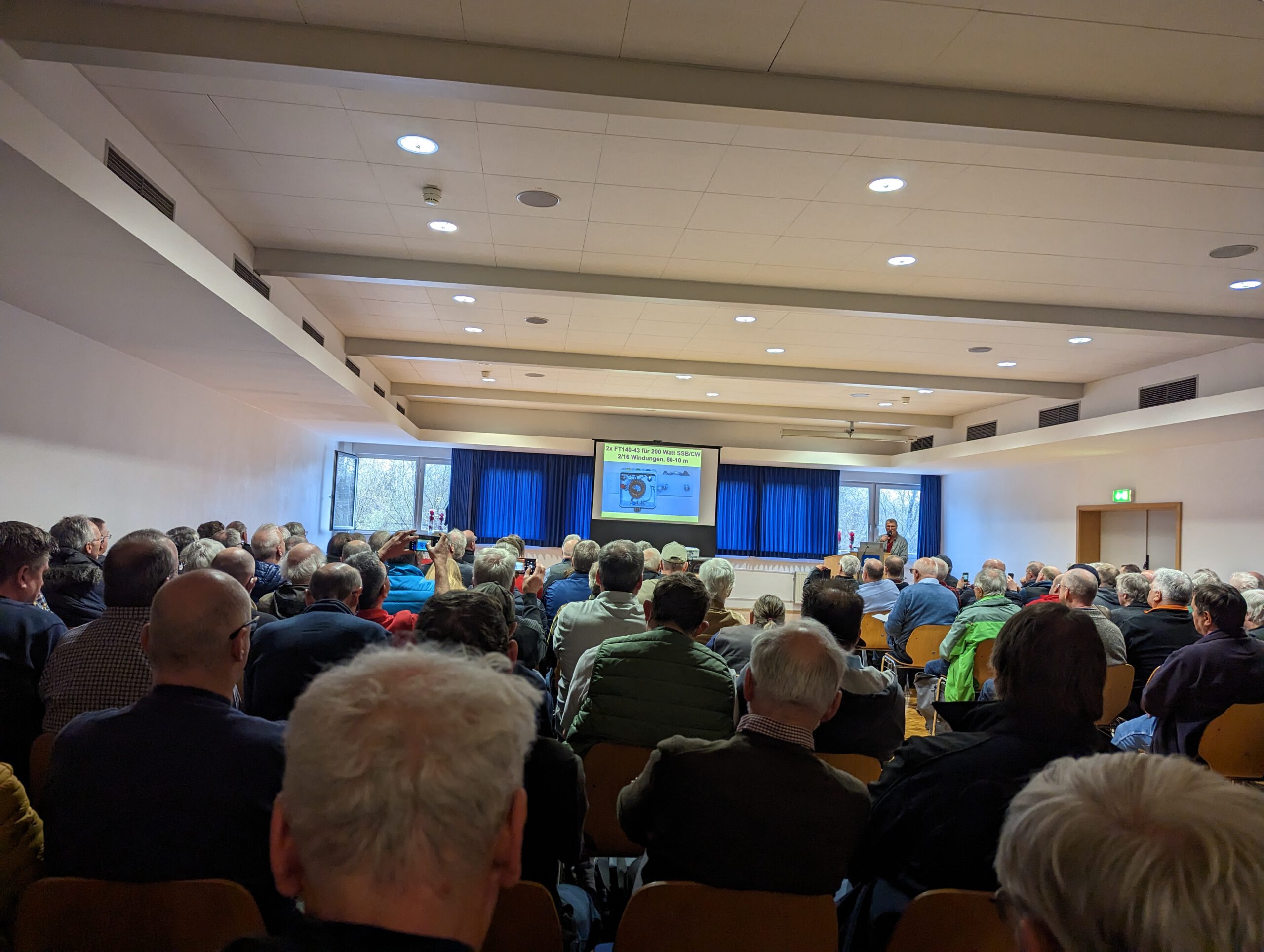 After the lecture and a short lunch I had a look around the exhibition. As at Ham Radio in Friedrichshafen, the exhibition area is divided into exhibitor and flea market sections.
The flea market area was well stocked. I was able to buy a couble of plugs i needed.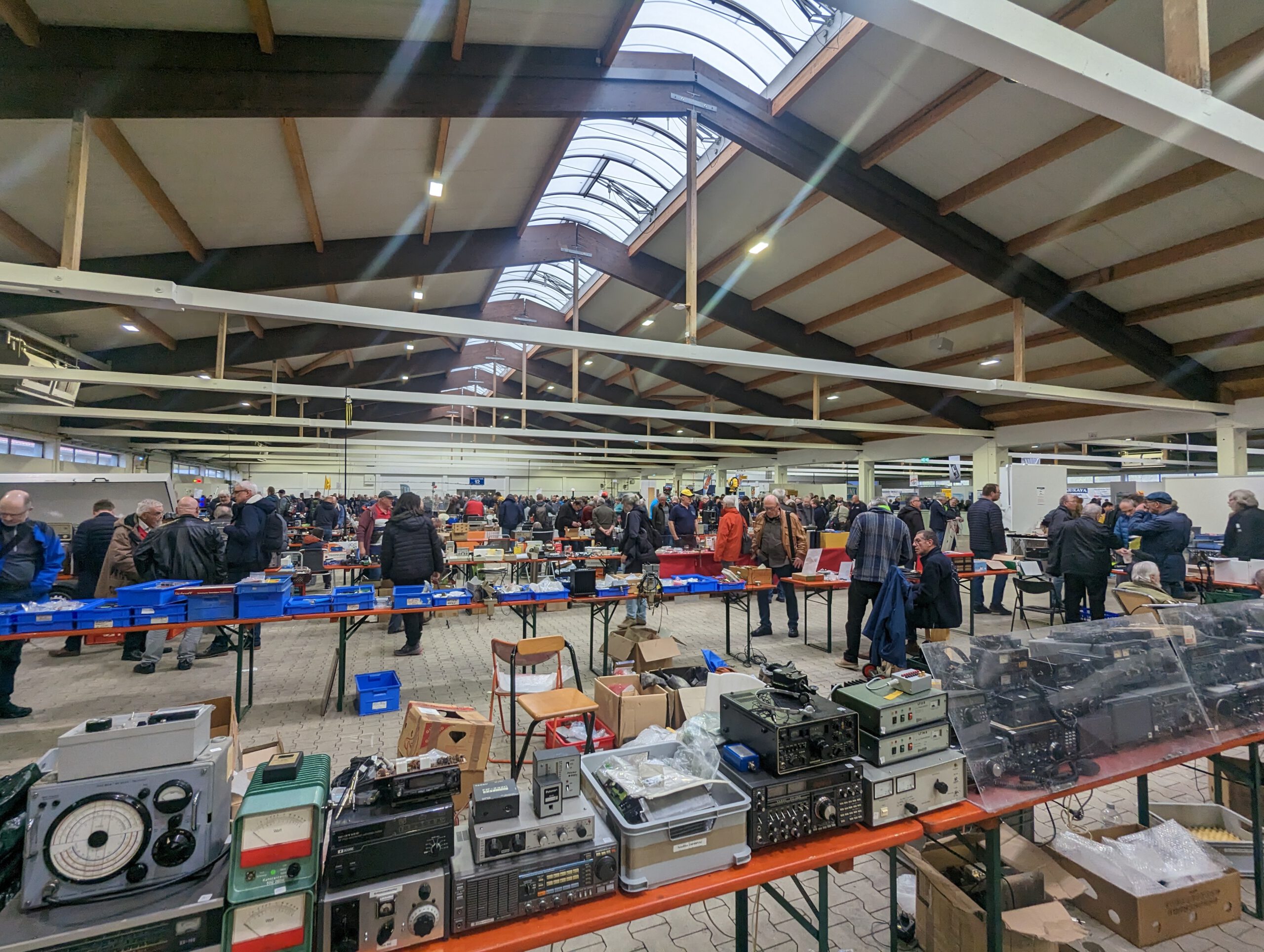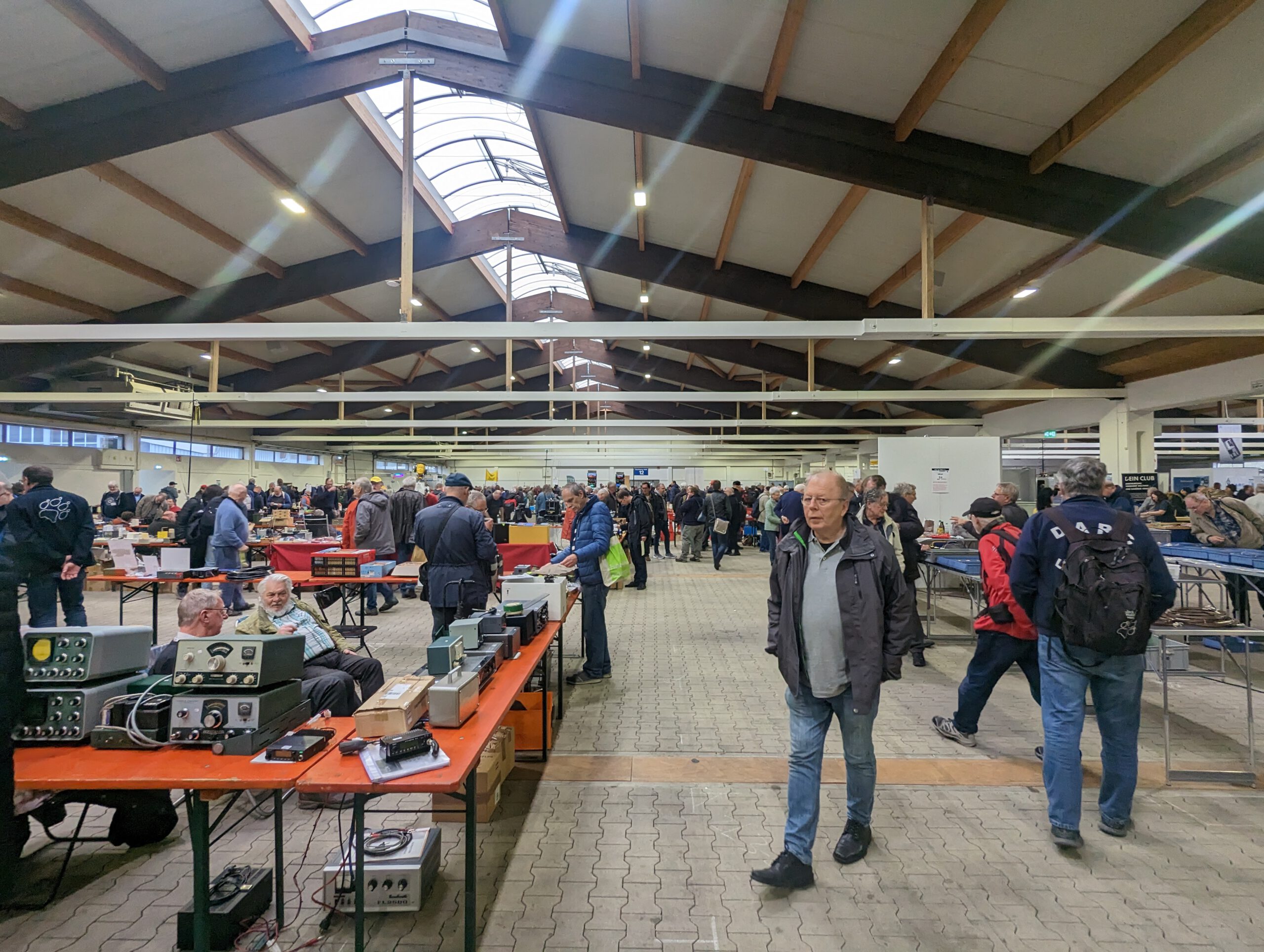 The other part of the hall was taken up by the dealers and the individual interest groups. Here I mainly stayed at the RRDXA booth.
The picture looks a bit empty. This is also due to the fact that it was taken relatively late when some of the visitors were already on their way home.