Intresting propagation to John, ZL2BH
Tonight i made a couble of QSO´s in the late afternoon on 60 Meter using FT8. After the last QSO i let the TRX run on 60 meter. When i came back 2 hours later PSKReporter (https://pskreporter.info/pskmap.html) showed me a pattern of heard stations i would have expected on 60 meter in the early evening. But one path was extraordinary: i heard John, ZL2BH: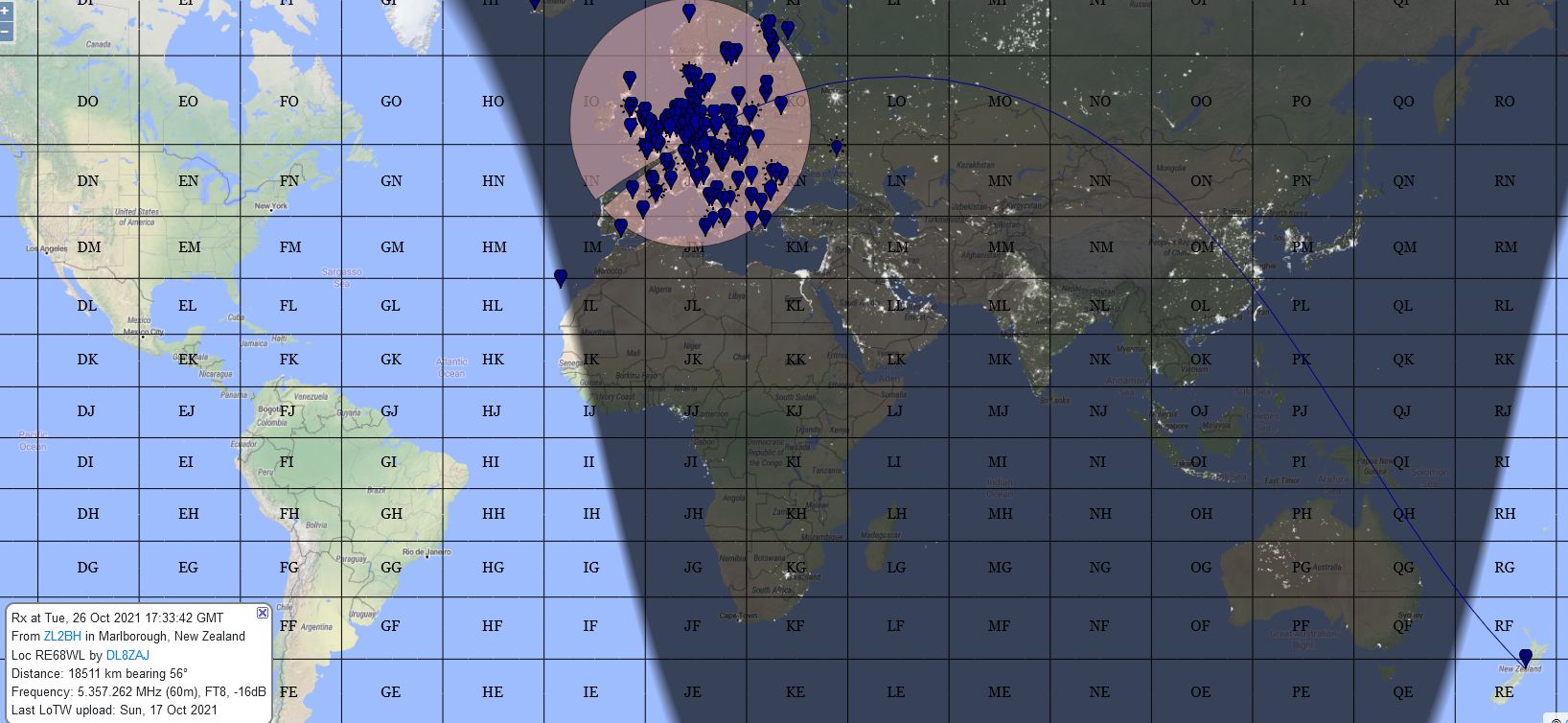 18511 km distance! – 16 dB. I guess it might be some kind of gray line propagation. Sunset today was 16:21 GMT here in Hanau today. The path was shown 17:33 GMT.